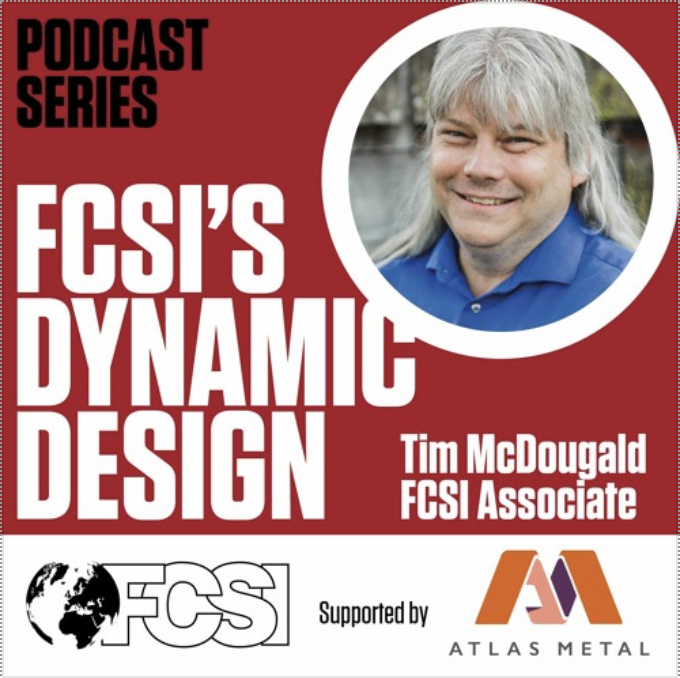 Supported by Atlas Metal, the first episode in the new season hears FCSI Associate Tim McDougald on pre- and post-Covid-19 kitchen design
Covid-19 has impacted every sector, but few have felt the effects quite like the foodservice sector, which is experiencing unprecedented change and challenge. It has been the catalyst for many kitchen designers in particular to re-think the design of their future projects. This season, FCSI's Dynamic Design podcast, supported by Atlas Metal, will focus on how foodservice design is adapting to these new pressures.
In the previous two seasons of this show, also available on both Podbean, Soundcloud and the FCSI website, we assessed the key factors affecting the future of foodservice design and also analysed particular sectors of the industry – discussing how the design of those spaces is evolving. This new season will assess the specific impact Covid-19 is having on the design of foodservice spaces in the future.
In this episode our expert interviewee is FCSI Associate Tim McDougald – an experienced designer of commercial kitchens and laundry spaces, Tim is the Project Manager and BIM Coordinator for Clevenger Associates in the US and is based in Washington State.